Your Free Energy Consumption Analysis Report 📊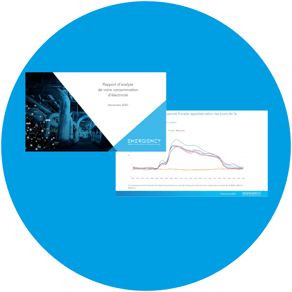 Get a report of your site's power consumption within 72 hours, based on your general meter:

⚡ Discover your daily and weekly electricity consumption profiles.

⚡ Identify your most consuming days.
⚡ Spot your biggest calls for electrical power.

How it works?
This report will be sent in pdf format to the address you
indicate in the form. To generate it, we need to receive the energy data from your meter in a specific format with a history of 1 year and at minimum hourly time steps.

You will find via this link a model file to provide us with your data. For any questions, do not hesitate to contact us.